Sex Pistols exiled to Oslo 1977 (ebook) – Banned in the UK
kr 199
This critically acclaimed book about the legendary Sex Pistols concert at Pingvin Club in Oslo July 20, 1977, contains lots of previously unpublished photos of the group, witness reports from the bands press conference, gig and after parties, and the complete list of spectators at this legendary concert. Links to numerous central punk bands and events! Just NOK 159 – €15,95 – ebook for tablet/iPad & Kindle.
Beskrivelse
Besides firsthand re-tale of the actual gig, Mathiesen gives great analyses of the Sex Pistols philosophy and influence on the music business.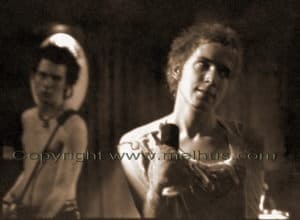 – The photographic content is sensational – the book is worth buying for this alone! (Phil Singleton, sex-pistols.net)
–A single Pistols gig, explored in depth. Mathiesen paints a vivid picture of what proved to be yet another Pistols show that inspired many of its audience to go out and form bands of their own. (Shane Baldwin, Records Collector)
– An essential purchase (Rachel Owen, Big Cheese)

– I can't overstate what a joy this book to look at. It puts some of
the shoddily produced, meanly illustrated, music books from major UK publishers to shame. (Den Browne, Mudkiss)
This book is fabulous! I highly recommend this (Ginger Coyote LA USA, punkglobe.com) 
Punk author Alex Ogg calls the book «a forensic examination» on the back cover.
As eyewitness Asle Kristiansen observes, «it was probably the first time in 15 years that rock was 'dirty' again».
ALEX OGG about the book: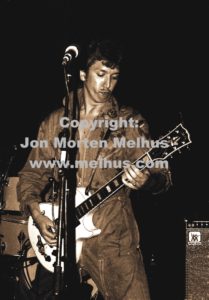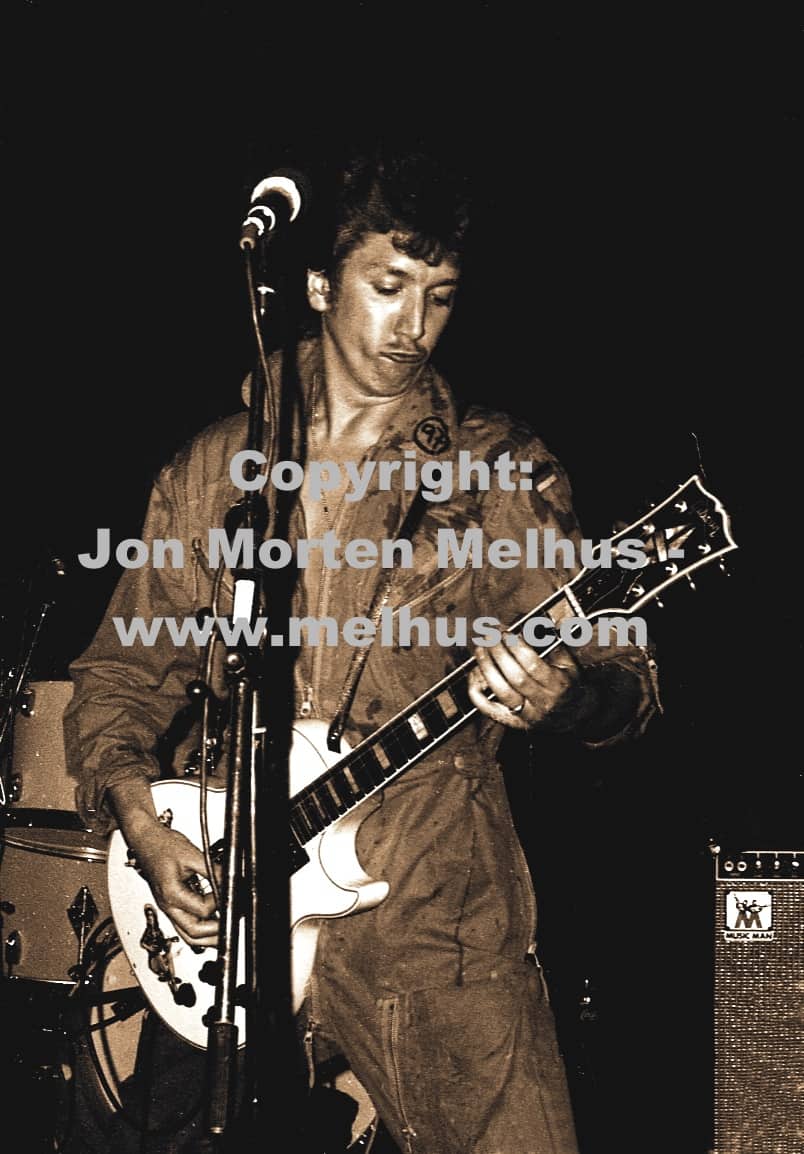 «Sex Pistols' Scandinavian tour of 1977, with the band at the height of their notoriety, saw the curious and the concerned gather to gawp and gaze. On the night of July 20, the tiny Pingvin Club in Oslo saw its official capacity of 200 overcrowded, the audience a mixture of the bohemian and the bemused, including bearded hippies with the legend Sex Pistols inelegantly scrawled on their jumpers.
Trygve Mathiesen's tale is a forensic examination of forces surrounding the band at a specific time and place when the possibilities were still endless, even though their eventual collapse was only months away. Using original shorthand notes from the group's press call, Johnny Rotten is at his most articulate and forthright, with Sid Vicious playing the punk rock delinquent of popular myth to a tee. Just as illuminating, however, are the first-hand testimonies of those who witnessed their show at the Pingvin, and the ripple effect that ensued. As Asle Kristiansen observes, one of dozens of eyewitnesses interviewed, «it was probably the first time in 15 years that rock was 'dirty' again».
Alex Ogg is author of No More Heroes: A Complete History of UK Punk
from 1976 to 1980 and Independence Days – The Story of
UK Independent Record Labels.
Fantastic book reviews: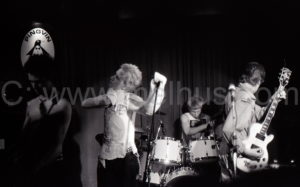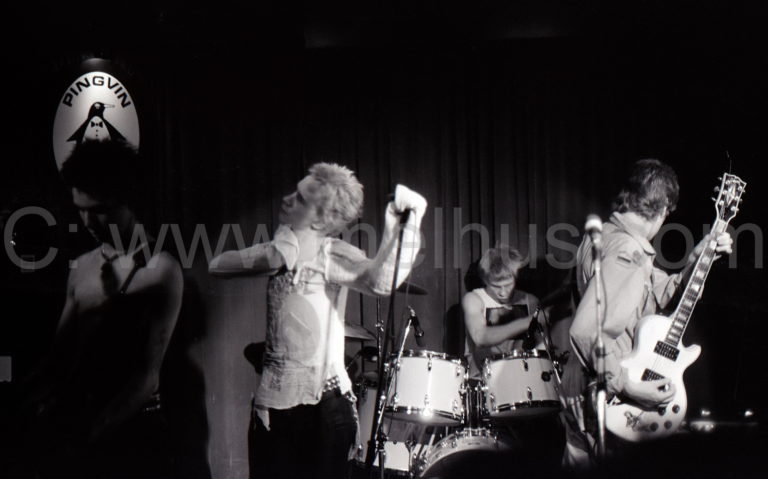 –The photographic content is sensational – the book is worth buying for this alone (– Phil Singleton, sex-pistols.net)
–A single Pistols gig, explored in depth. Mathiesen paints a vivid picture of what proved to be yet another Pistols show that inspired many of its audience to go out and form bands of their own.
(– Shane Baldwin, Records Collector)
– An essential purchase (Rachel Owen, Big Cheese)

– I can't overstate what a joy this book to look at. It puts some of
the shoddily produced, meanly illustrated, music books from major UK publishers to shame. (–Den Browne, Mudkiss)
This book is fabulous! I highly recommend this (– Ginger Coyote LA USA, punkglobe.com)
There used to be two essential books about the Sex Pistols (Lipstick Traces and England's Dreaming), but now there is actually three! (– Tommy Olsson, Morgenbladet)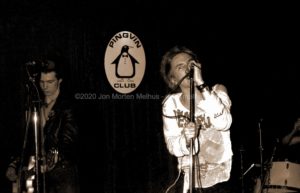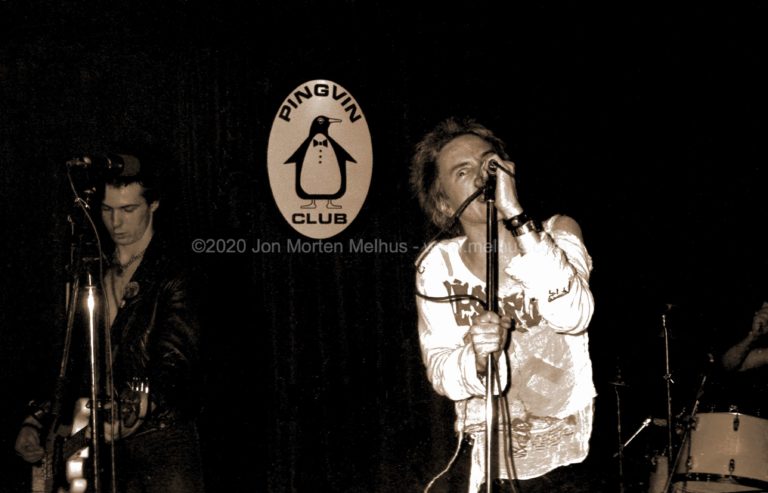 This is the coffee table book from Hell! (– Knut Hoem, Bok i P2, NRK)
Simply a very good book. Culture-historywise, it's spot on. Mathiesen presents some interesting discussions and talks aobut the estetique program that the Sex Pistols represented. (– Kjell Lars Berge; (Audio member at the Pingvin Club, (professor at the Institute for linguistic and Nordic studie at the University of Oslo, rockmag.info)
A solid and detailed settlement with one of the greatest myhs in the history of Norwegian rock! (– Cecile Asker, Aftenposten)
This could easily be a smash hit internationally! (– Herman Willis, Bok i P2, NRK)
An important contribution to the history of Norwegian culture
(– Tore Stemland, Musikk fra Norge)
This is a masterpiece! (– Arild Rønsen, Puls)
An entertaining and well written document of the time (– Pål Andreassen, Moss Avis)
Deliciously done, with extremly cool pictures. Recommened! (– Big Dipper)
Outstanding as reading and historical as documentation.. Fremragende som lesning og historisk som dokumentasjon…an invaluable jewel. (– Kjell Moe, Kulturspeilet)
We probably have to go back to the union of Norway to one country in the year 865 by King Harold Haarfagre, to compare with an historic event which had the same consequences as this gig
(– Egon Holstad, Nordlys)
Dice 5 (– Roar Eskild Jacobsen, Haugessunds Avis)
Dice 5 (– Yan Friis, Vi Menn)
Painstaking mythbuilding (– Tom Skjeklesæther, Klassekampen)
Fascinating! Both as a universal, sosiological document of the time and a real nerd project where no details around the gig is let out (– Ole Jacob Hoel, Adresseavisa)